7 November, 2019 • Bangkok Thailand
Precision Application Asia Field Day
Learn to Fly


Precision Application Asia Field Day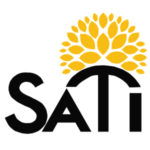 Featuring: In-field agtech demos from leading local distributor and tech manufacturer, hands on, pilot-for-a-day UAV training, two featured speakers from Thai government and the Agriculture Technology & Innovation Association of Thailand.
Tour Includes: Networking lunch, transportation to and from host hotel, and water.
Complete your Precision Application Asia experience by getting outside the conference hall and into the field with Smart Agriculture Technology Platform (S.A.T.I.), a full spectrum Thai agricultural technology company born of a joint venture between growers and tech entrepreneurs.
Attendees will spend the day at S.A.T.I.'s headquarters for an outdoor "pilot-for-a-day" workshop where they'll get close up with the application systems, get experience flying the drones, and have the ability to pick the minds of a leading local company getting these tools in fields and applying inputs throughout Southeast Asia.
Featured on site speakers will include the Thai Government on the state of precision application throughout the ASEAN region, and the Agricultural Technology & Innovation Association of Thailand on navigating the tech and input innovation ecosystem regionally. These sessions will give field day attendees practical, strategic guidance on what it takes to gain ground in the rapidly growing and merging precision application and input market in Southeast Asia.
Following the field day and presentations, attendees will be provided an additional networking opportunity with included lunch at a local restaurant before returning to Bangkok to close the Precision Application Asia event on a high (flying) note.